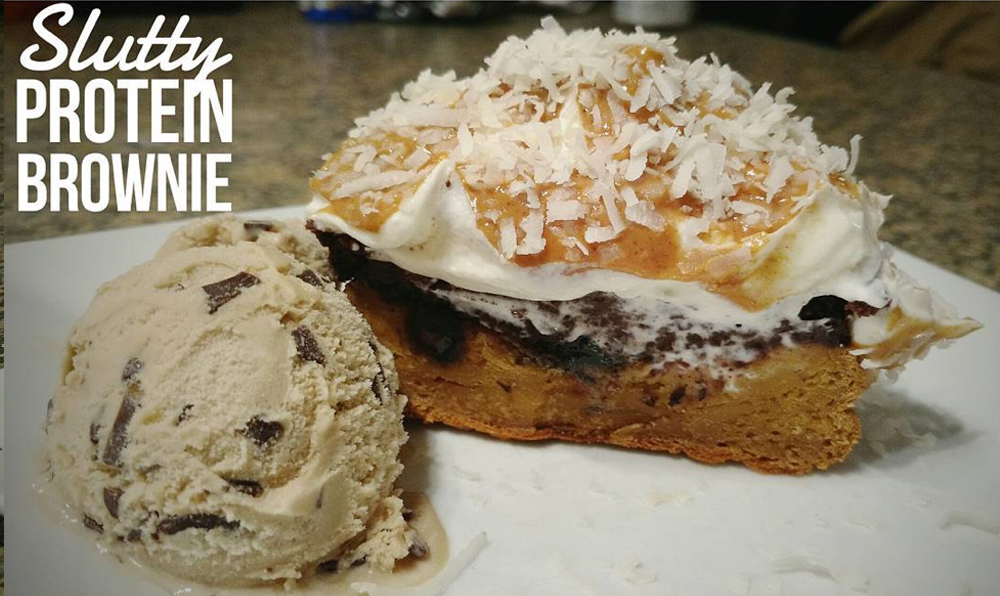 24 Jul

Slutty Protein Brownie

Slutty Protein Brownie Cake

After he was falsely made to believe he would receive a #macrofriendly treat after the teamidfa show I figured it was necessary to make Michael Kurylo something for after BCs. So… I made these delicious cakes for Mike, and myself
First layer:
Protein Chickpea Cookie with dark chocolate chips.
Second layer:
Third layer:
Protein Black Bean Brownie.Pictured above is one cake split in half topped with protein cheesecake pudding, peanut butter and shredded coconut. All with a side of Cappuccino Frozen YogurtTotal Macros for the 1/2 serving of Slutty Protein Brownie Cake:
12.8g P/ 35.6g C/ 4.6g F
235 calories

Took @theflexibledietinglifestylerecipe for the Slutty Protein Brownie ice cream sandwich and made it into a cake. Cooking time had to increase a bit but I watched it to ensure it didn't overcook

Used BIOX Rocky Road Protein Powder for the brownie layer and Vanilla for the cookie layer!