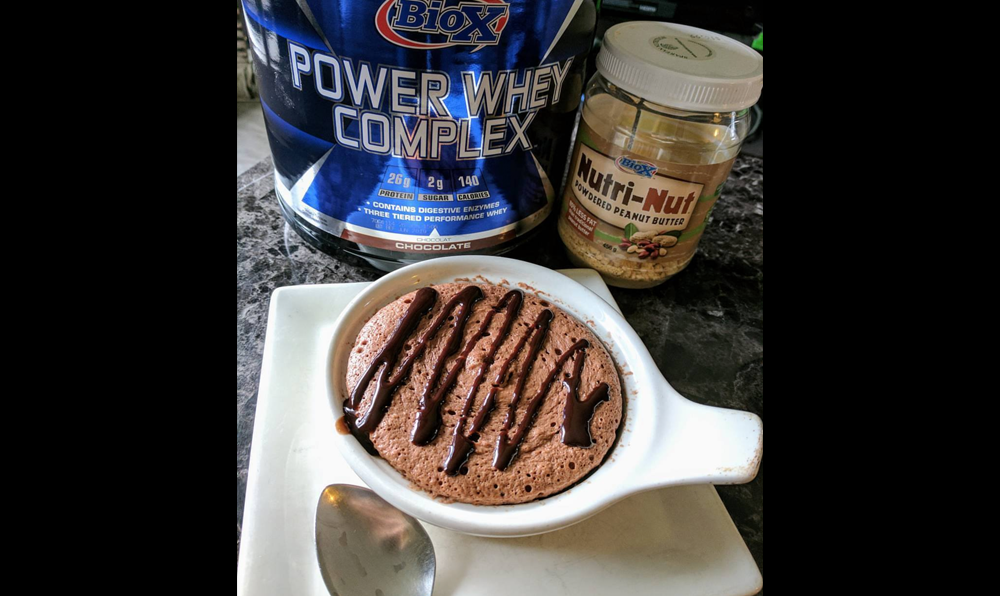 15 Aug

Peanut butter chocolate protein mug cake

Another awesome treat I made using @bioxperformancenutrition products. Seriously guys, if you haven't checked out their products I'd strongly urge you to do so! Their power whey complex is my go to when it comes to baking and it's great for regular protein shakes as well!
Recipe below

Peanut butter chocolate protein mug cake

What you'll need:
• 1 scoop Biox power whey chocolate protein
• 1/2 tbsp Biox Nutri-Nut powdered PB BioX Performance Nutrition
• 3 Tbsp almond milk
• 1/4 tsp baking powder
• 1 Egg

What to do:
Mix all above ingredients together in a microwave safe dish. Microwave for 1-2 min (depending on your microwave) & ENJOY!
I topped mine with some sugar free chocolate syrup, but it tastes great without it too! You can pickup Biox at Spartan Nutrition London mention my name (Rachael) & get 10% off your total!