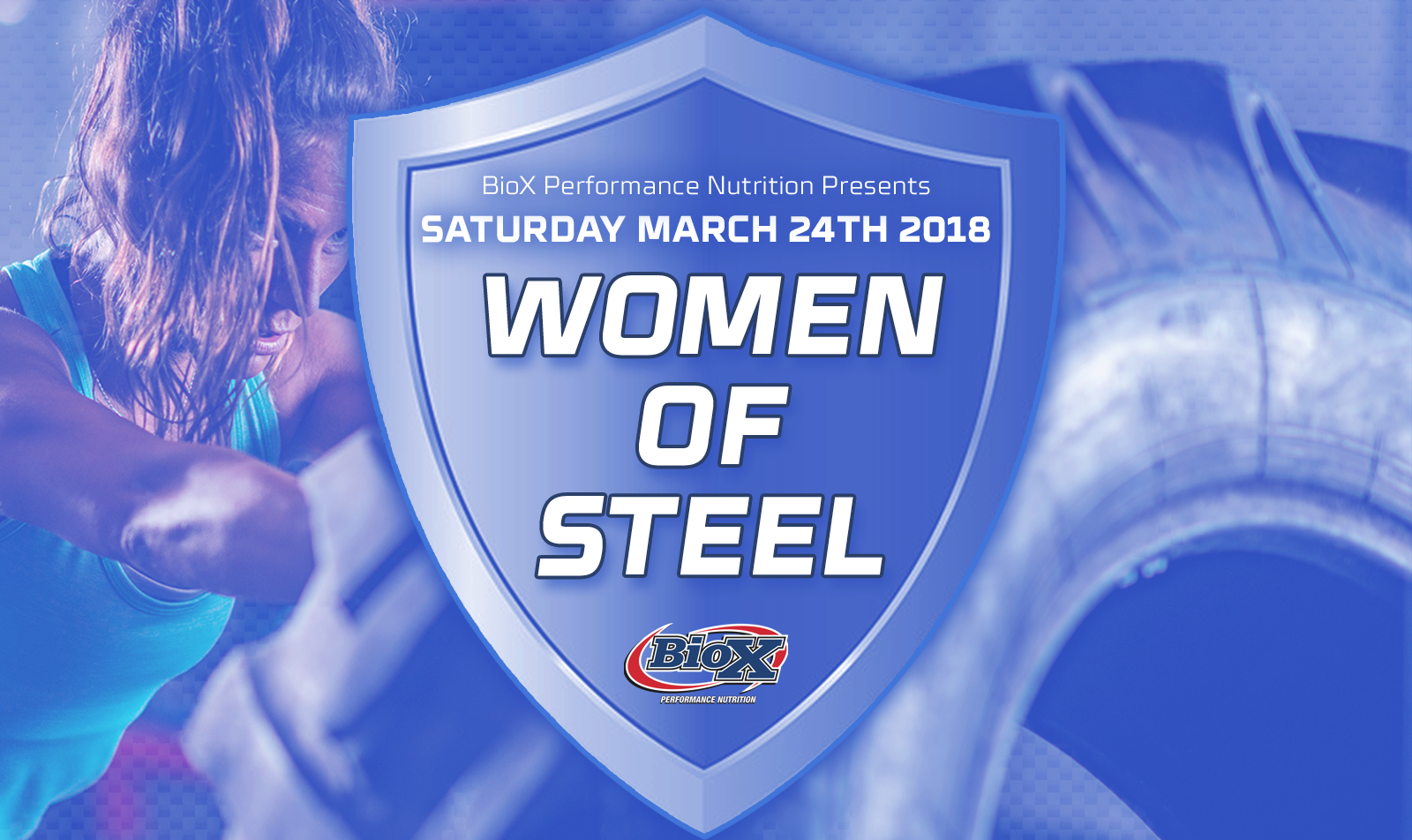 15 Mar

BioX Nutrition Presents: Women Of Steel

We are over the moon to be announcing that we've just teamed up with Calgary Barbell & the amazing Sandra Cappon and her #WomenOfSteel event to bring you the best introductory all women strength training night. When the thought of working together came up we jumped at the opportunity to help further the community of women in Calgary who were looking for a safe space to explore and experience strength training. Supporting strength within the female community is something we're very passionate about here at BioX and we can't wait to get started in this journey. We have a lot of plans on the horizon and will be looking to bring this event to cities all over Western Canada and beyond!

The first BioX Nutrition Presents: Women Of Steel goes down next Saturday March 24th at The Strength Edge in Calgary AB.

There are a limited amount of spots available and they're first come first serve. You can preregister by etransfer of $15 to [email protected] or pay $20 at the door.

Here's a little more about the event!

BioX Nutrition presents Women of Steel inviting you to "An Evening of Strength"! Interested in powerlifting? Interested in Strong(wo)man events? Now's your chance to try it out or practice your skills. From novice to experienced, this is the night to lift with other strong women and refine your strength skills. Join James Loach as he talks about how to train and compete for a show. (The next show is April 14- Calgary's Strongest Man 2018.) Come and prep for it! Or satisfy your curiosity about lifting strongman style or powerlifting style. Awesome coaches on hand to answer questions and push your abilities.