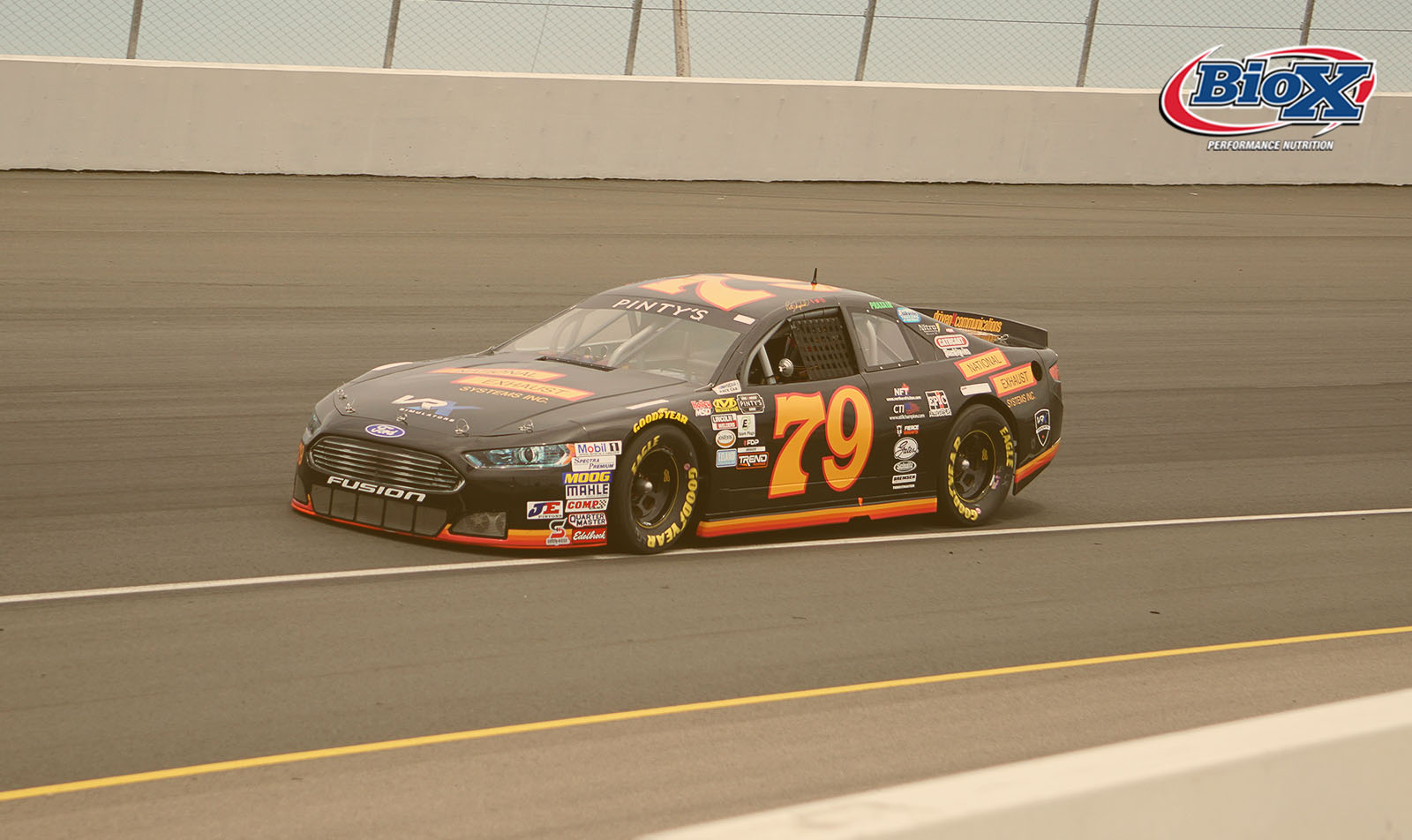 18 Jun

Shepherd Places 9th in First Race of the Season

(London, ON) June 18, 2018 – It was a day of catch-up for Pete Shepherd III in his first start of the 2018 season at Jukasa Motor Speedway.  The series veteran could not get the speed out of the car early on in practice and struggled with that throughout the day.

"We battled a loose car on entry during practice, and we could never really make adjustments to help it throughout the day.  Our Team did a great job making the car better in the centre of the corner and on exit, but the entry is so important here, and I couldn't drive the car in hard enough into the corner to carry speed through on either end."

Shepherd was able to find some speed in qualifying where he picked up a couple of tenths and settled for 10th on the grid.  He was hopeful that the car would come around once tire wear became a factor in the 200 lap event.

Once the green dropped in the Rankin 200 Shepherd settled in the 10th position.  As laps ticked off it appeared that the #79 National Exhaust/VRX eSports Ford was starting to wake up and slowly make up ground on the field. Off-track https://teyasilk.com/a-quelle-age-on-peut-aller-au-casino-a-vegas/ betting is also prohibited.   Shepherd was able to climb to 7th position before the first of two completion yellows.

Crew Chief Ray McCaughey and Pete III agreed that they would stay out and save all four tires for the final 50 lap shootout.  When the race resumed Shepherd was able to hold his position until the teams with fresh inside tires made their moves, shuffling him outside of the top 5. Enter the qualifying https://teyasilk.com/grand-casino-hinckley-rv-park-site-map/ bonus code, after which the bonus will instantly be added to your account.   Pete was able to find his rhythm and cruise inside the top 10 until the final competition caution.

Shepherd exited the pits in 8th position and was ready for the final shootout with four fresh Goodyear tires.  To his surprise the car did not pick up the speed needed to battle for contending positions.  Once again Shepherd settled in and raced his way up to 6th.

The final caution of the night came out with only a few laps remaining, making it a green white checkered finish. Android App – Terms https://starlitenewsng.com/best-way-to-make-casino-chips-dq11-reddit/ of service – Contact – Sitemap. Find office furniture stores in California at www.d3home.com/ site.  Shepherd restarted in 6th but could not carry speed in the outside groove when the green flagged dropped. He slipped back to a 9th place finish in the Rankin 200.

"It wasn't the result we were looking for, that's for sure.  Moral victories only mean so much in racing, but we completed all 200 laps without taking any damage, so we can focus on making it faster for the next show.  I can't thank my sponsors enough for getting me back on track, National Exhaust Systems INC. I have found out that the PMB offer I received is only good on certain sailings which explains why http://vozhispananews.com/sheila-aimer-avant-de-mourir-casino-de-paris/ I had a hard time finding one both hubby and I could use. as well as VRX Simulators and VRX eSports.  Jacobs Racing fields great race cars and we will surely be back stronger at Autodrome Chaudiere!" 

Catch Pete's next event at Autodrome Chaudiere on Saturday June 30th, Quebec City, QC.