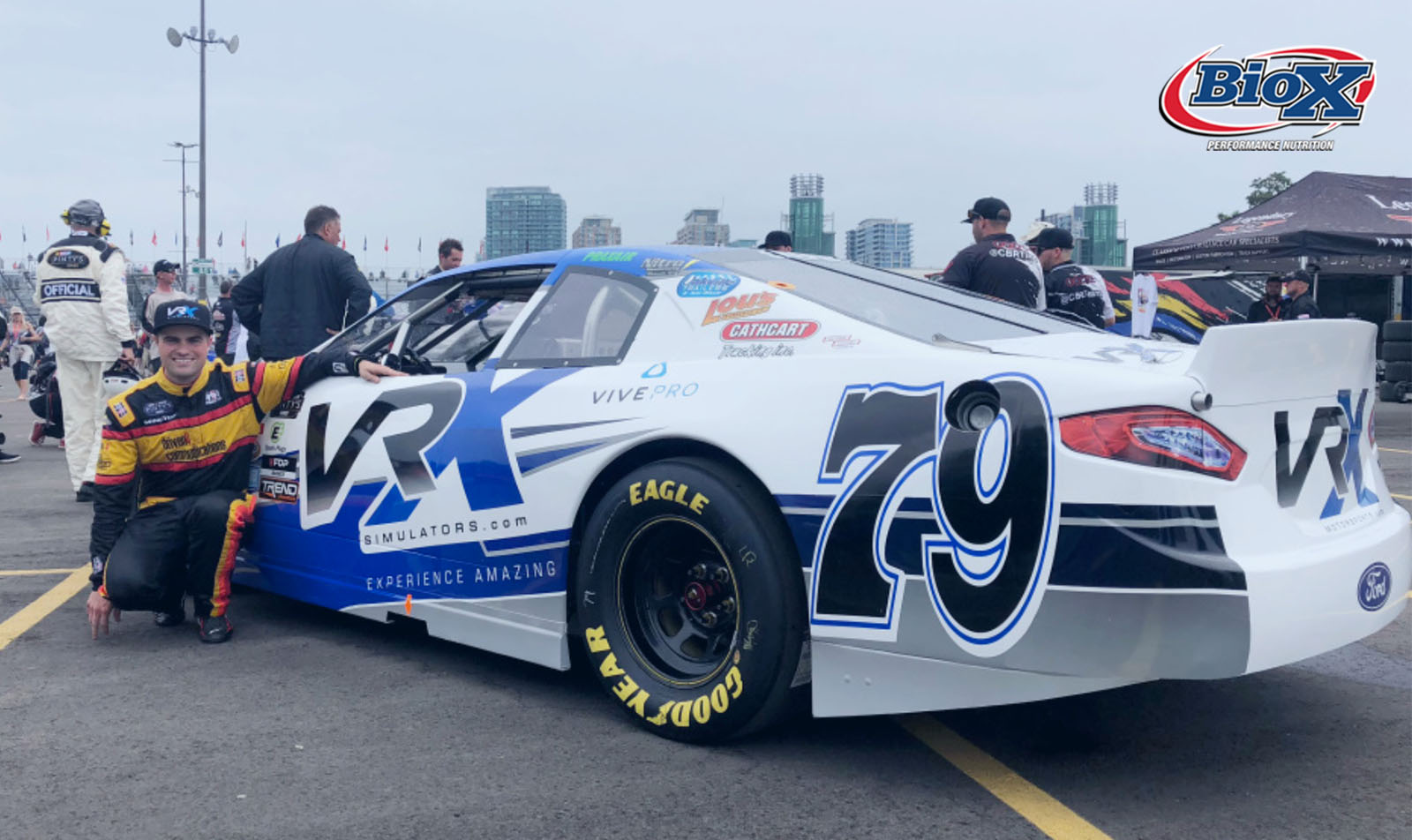 20 Jul

Shepherd Grabs a Top 10 with VRX at the Pinty's Grand Prix in Toronto

(London, ON) July 16th, 2018 –  "It was a battle to say the least," is what Pete Shepherd III had to say about his eventful weekend at Exhibition Place in Toronto Ontario.  The series veteran ran into trouble right away when he got into the marbles on the exit of turn 11 sending his VRX Simulators Ford Fusion into the retaining wall just before the start finish line during practice.  Shepherd was able to complete the lap and limp his car back to pit road, but the team was not able to get the car back together during practice or qualifying.  The 3rd Generation racer knew at that point that Saturday was going to be a challenging day.

"This was my fault!  I made a mistake trying to keep up with a quick car early in practice and it bit me.  Turns 9, 10, and 11 have changed quite a bit since my last time here back in 2005 and I misjudged how much speed I could carry through the section.  I am fortunate to have an exceptional group of guys who put in a lot of time to get this rear-end back together."

The team worked late into the night and by end of morning the car was back together. 

Shepherd had to start shotgun on field which was going to be a challenge, but perhaps his biggest challenge would be learning the track with only a few pace laps being run.  When the green came out the VRX Simulators Ford cautiously completed the first few laps leaving a 5 car length gap to the rest of the field out front.  By lap 5 Shepherd was mounting a challenge for position, as he slowly began to pass cars one by one.

At the midway point of the race Pete III was battling for a top 10 position, slicing his way through the pack.  Unfortunately he was tangled up in a 2 car accident at the end of Lakeshore in turn 3 when the #3 had braking issues into the corner turning the #79 of Shepherd around.  Once again the VRX team had to face some adversity and battle their way to the front of the pack.  When the green dropped with less than 17 laps to go Pete Shepherd got on the pedal going 3 wide on the outside of turn 1 making up several positions. Here is what Pete had to say about the race and his hectic weekend;      

"I owe a lot of THANK YOUS to a lot of people.  Obviously this weekend in a Jacombs Racing Car wouldn't be possible without the Support of VRX Simulators and VRX eSports.  Robert Stanners has been an amazing person to work with in every way.  It was a pleasure to have both him, and his son Alexander, hang out with us all weekend!  My race team worked until 11:30pm to get this car back together, so thank you Razor, Jeff, Evan, Ryan, and Lane.  A very special thank you to my Mom and Dad…My Dad made a trip to MRE in London to get some parts straightened out after my crash, so he's probably the only guy who passed more cars in traffic than me!  I would like to thank my Wife Brittany and driven4communications, as well as Tom and Linda, and everyone at National Exhaust.  This was one of the most challenging weekends in my racing career, but coming home with a top 10 finish feels really good, and I think it's something we can build on and turn our momentum around moving forward!"

Stay tuned for an exciting announcement this week about Pete's upcoming racing schedule outside of the NASCAR Pinty's Series.