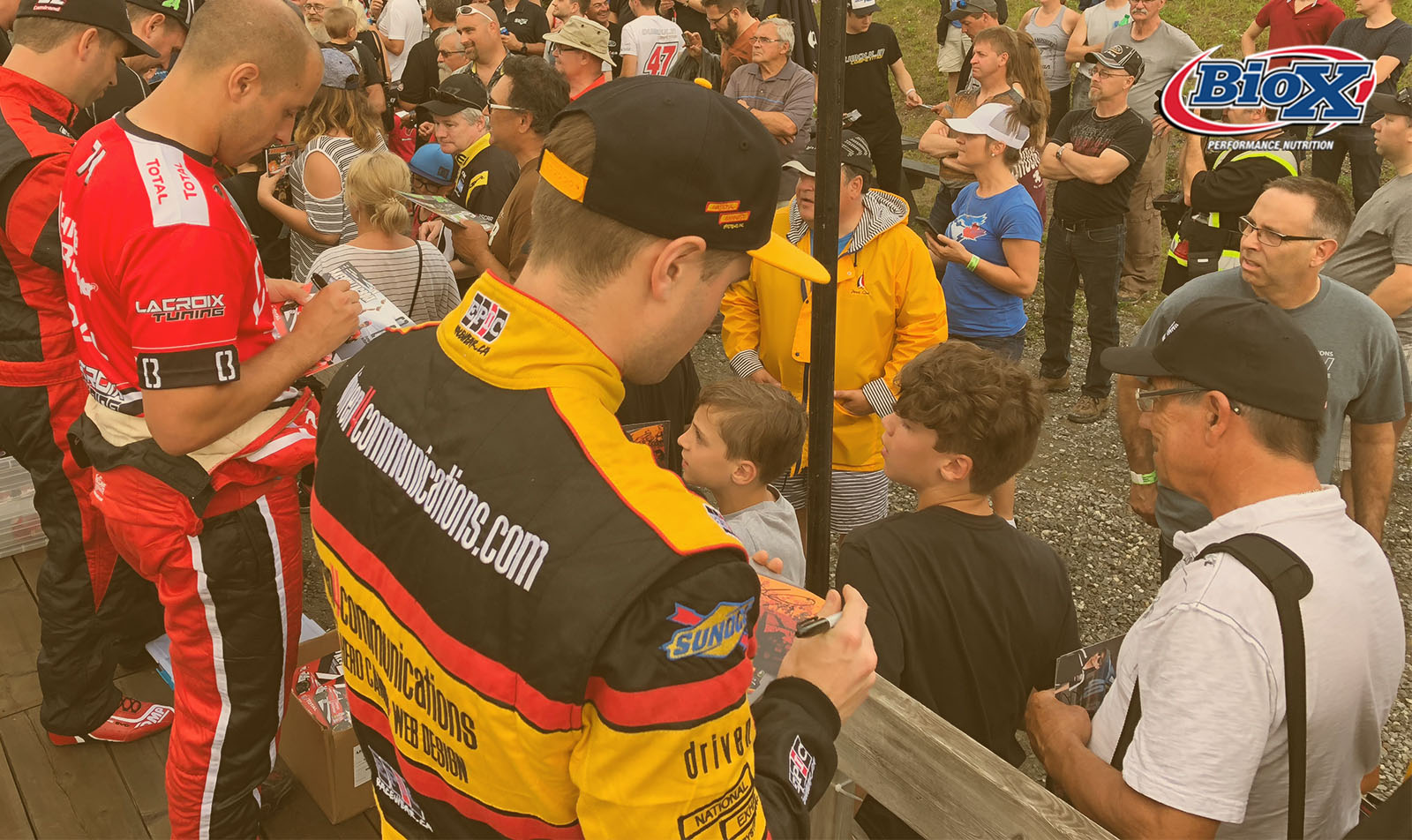 10 Jul

Shepherd Finishes 8th in Rain Shortened Race

(London, ON) July 4, 2018 –   It was a "scratch and claw" kind of day for Pete Shepherd and his National Exhaust/VRX Simulator team.  Shepherd struggled to find speed throughout practice, and had even more difficulty in qualifying, picking up 14th spot on the starting grid.  Speed and grip has been an Achilles Heel for Pete and the team in their first two starts of 2018.

"I think the most frustrating part of the way we've started the season is how we cannot make progress with any changes to the car.  We've struggled to find grip and it's causing us a lot of speed." 

The green dropped in the Bumper to Bumper 300 at Autodrome Chaudiere and Shepherd began to pick his way through the field, climbing into the top 10 within the first 50 laps.  As tires began to wear the gap between Shepherd and the front runners began to lessen.  Shepherd was able to make his way around drivers using the bottom of the track when most cars were glued to the top.  At lap 150 the completion caution came out and Shepherd was sitting in 5th position.  The entire field came in for 4 tires and fuel as did the #79 Ford Fusion.

The green came back out and Shepherd slid back to 7th, again having trouble keeping up on new tires.  Shepherd would lose one more spot before lap 200, but like earlier in the race, he began to close in on the pack.  A caution flew on lap 230 and during that caution a heavy downpour of rain caused a red flag.  They were never able to get the track to try into the night, so the race was called 70 laps short and Shepherd brought home a hard fought 8th place finish.

"The car took a beating coming through the pack but we were slowly able to pick up positions.  We threw a wild setup on the car before qualifying to help us turn in the long run, and it did help a little bit.  Our Crew Chief, Ray, wanted to go down in bar size during practice and we never did… I think that would have been the adjustment which would have helped the most, but we've learned.  I can't thank Jacombs Racing enough for all the effort being put into the program.  We thought we may have had bad tires in practice, so Dave (Jacombs) purchased a new set for us.  That's the type of person he is!  I want to thank Lou's Barbeque Company for coming on board, as well as National Exhaust and VRX Simulators.  We will be back and better next time."
​
Pete Shepherd will be on the track for the Toronto Indy, Saturday July 14th, at Exhibition Place Toronto.