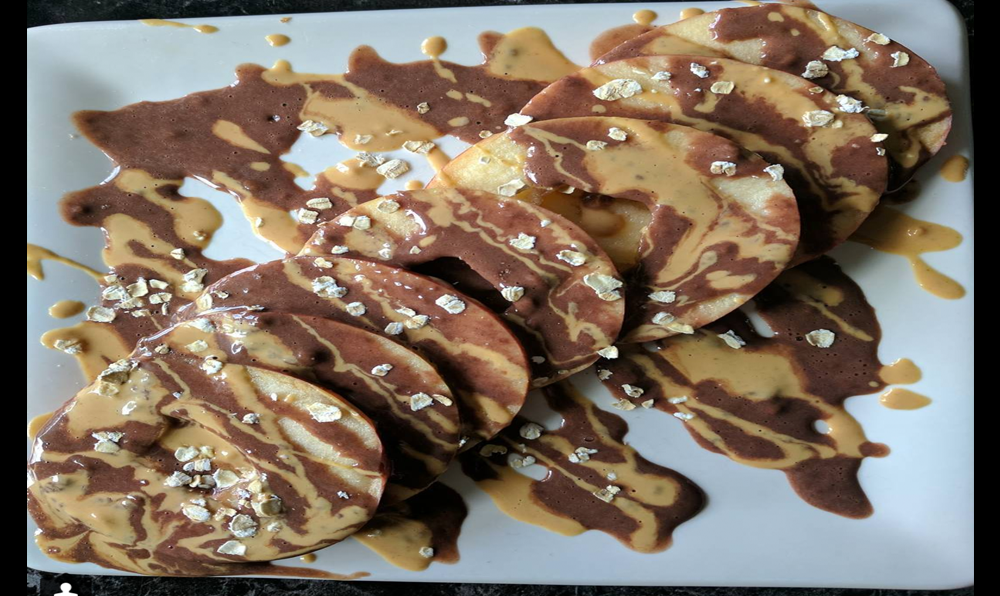 24 Aug

Rachael's Apple Nachos

Here's a super easy snack I whipped up today. I call it Rachael's apple nachos.
What you'll need:
1 apple –
1 scoop chocolate protein powder (I used @bioxperformancenutrition powder whey) –
2 Tbsp nut butter ( I used BIOX Nutri-Nut powdered PB) –
Water
Optional- Pinch of oats or granola to top it off

What you'll do:
Slice and core the apple and place on plate. Mix water and protein powder together adding 1 Tbsp at a time until you get your desired consistency (consistency should be about the same as melted chocolate) . Drizzle nut butter and protein mixture on apple. Then top with oats. Enjoy!