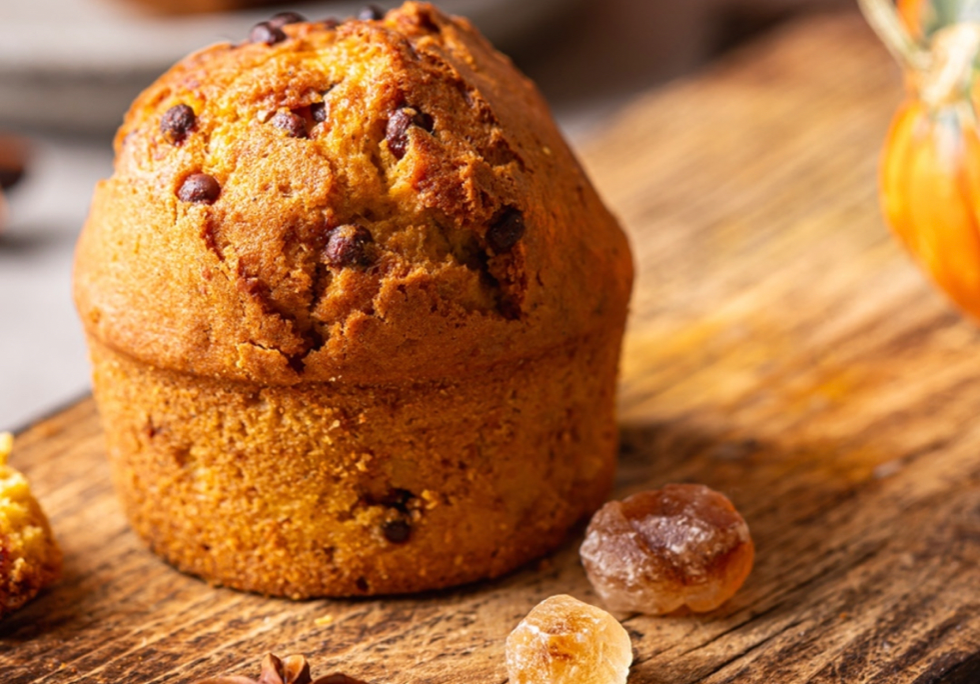 01 Nov

Pumpkin Spice Protein Muffins

INGREDIENTS:
1 and 1/4 cup oat flour (ground old-fashioned rolled oats)⁠
1/2 Cup almond flour (you can make your own)⁠
1 Scoop vanilla BioX Power Whey Complex⁠
1/2 Cup coconut sugar, plus some to sprinkle⁠
1 Cup pureed pumpkin⁠
1/2 Large banana, mashed⁠
1/2 Cup low-fat eggnog (or soynog)⁠
3/4 Cup applesauce⁠
1 Tablespoon ground flaxseed⁠
1 Teaspoon vanilla extract⁠
2 Teaspoons pumpkin spice⁠
1 Teaspoon cinnamon
2 Teaspoons baking powder⁠
1/2 Teaspoon salt⁠
1 Egg
Coconut oil⁠
INSTRUCTIONS:
Combine dry ingredients (except for coconut sugar) in a large bowl and set aside.⁠
In another bowl, beat together egg and coconut sugar. Add the other wet ingredients (except for coconut oil) and blend together. Gradually stir in the dry ingredients until well combined.⁠
Lightly coat a muffin tin with coconut oil before pouring in your batter and then give each muffin a crowning sprinkle of coconut sugar. Bake at 350°F for 15-20 minutes, or until they pass the toothpick test.⁠