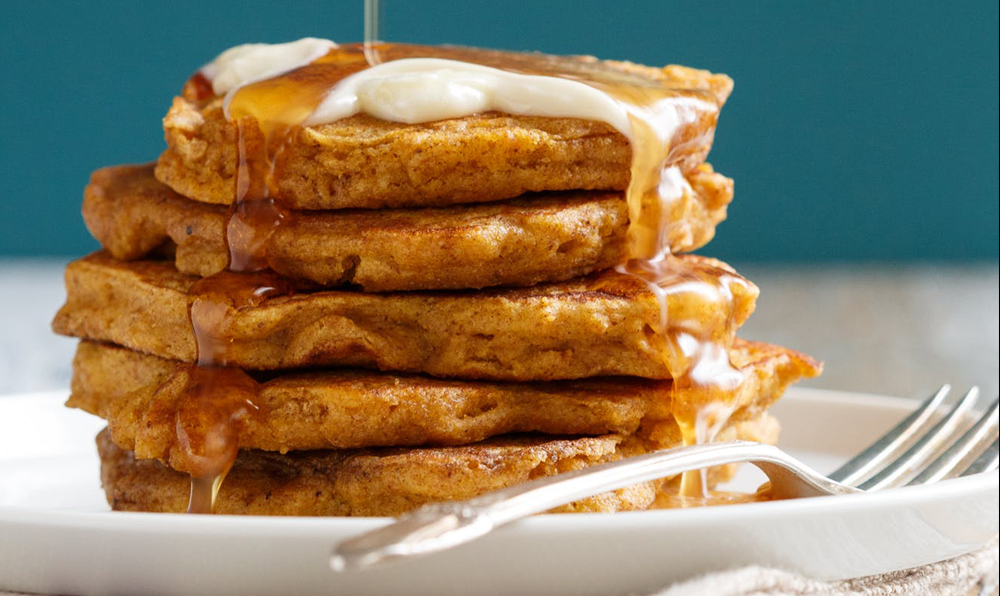 20 Jul

Pumpkin Spice Power Pancakes
1/2 scoop BioX protein powder
1/2 cup egg whites
3 tbsp pumpkin purée
1/4 cup Greek yogurt or cottage cheese
2 tbsp coconut flour
1/2 tsp vanilla extract
1/4 tsp each baking soda, baking powder and pumpkin pie spice.
Blend all in high speed blender. Spray cooking spray in pan to cook. Makes approx 2-3 pancakes. Top with sugar free syrup.
Options: to make dairy free omit yogurt.
Also can use cream cheese instead of yogurt for flavourful alt. Can add choc chips, cinnamon butter spread, cool whip etc.