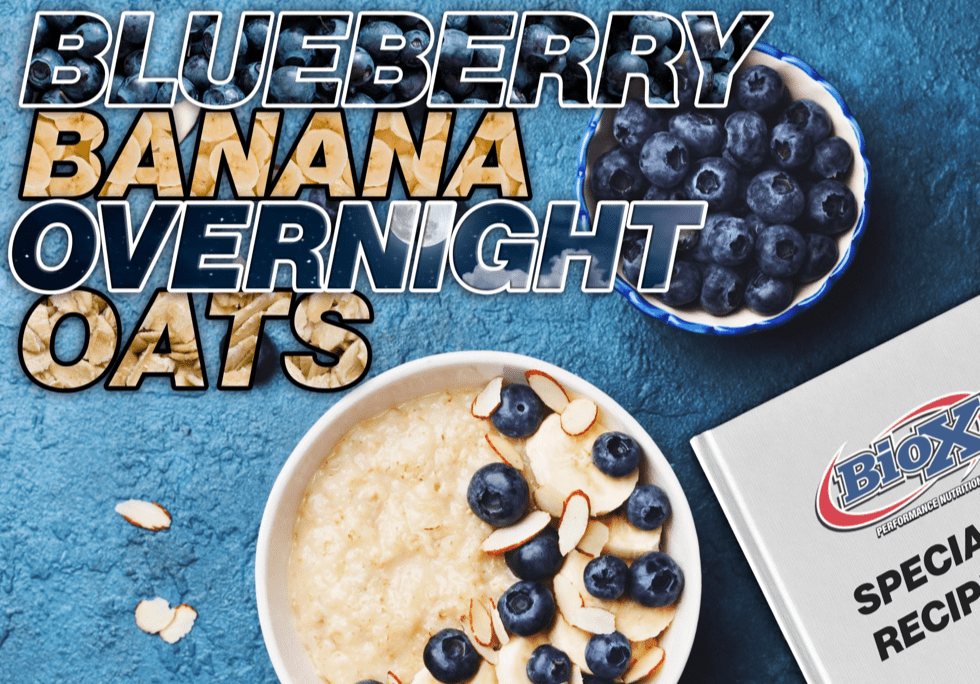 10 Sep

Protein Blueberry Bananas Overnight Oats

Equipment:
16-ounce Mason Jars
Mason Jar Lids
Ingredients:
1/2 cup rolled oats
1 teaspoon chia seeds
1/2 cup unsweetened coconut milk or almond milk or use your favorite milk
1/4 teaspoon pure vanilla extract
1/2 of a small banana mashed
1/2 cup of blueberries fresh or frozen
Pure maple syrup optional
2 scoops of BioX Power Whey Complex Vanilla
Instructions:
In a 16-ounce mason jar combine and mix the rolled oats, chia seeds, unsweetened coconut milk, vanilla extract, and mashed banana.
Place the blueberries on top of the oats.
Tightly place the lid on the mason jar and store it in the refrigerator overnight.
Stir the oats and add in extra liquid or pure maple syrup to loosen up the oats. Enjoy it cold.
Notes:
How to Store?
Overnight oats are meant to be prepared ahead of time. Store the jars in the refrigerator for up to 4 days. Please note the more prolonged the oats are in the fridge, the thicker they will be, so you'll likely need to add more liquid to loosen them up. You can also prepare the dry overnight oat ingredients and freeze them into packets. Then, when you're ready to make the oatmeal, just pour the dry ingredients into a jar, add milk, and continue with the recipe.
Nutrition:
Serving: 1g
Calories: 292kcal
Carbohydrates: 53g
Protein: 47g
Fat: 7g
Saturated Fat: 3g
Sodium: 21mg
Fiber: 9g
Sugar: 15g