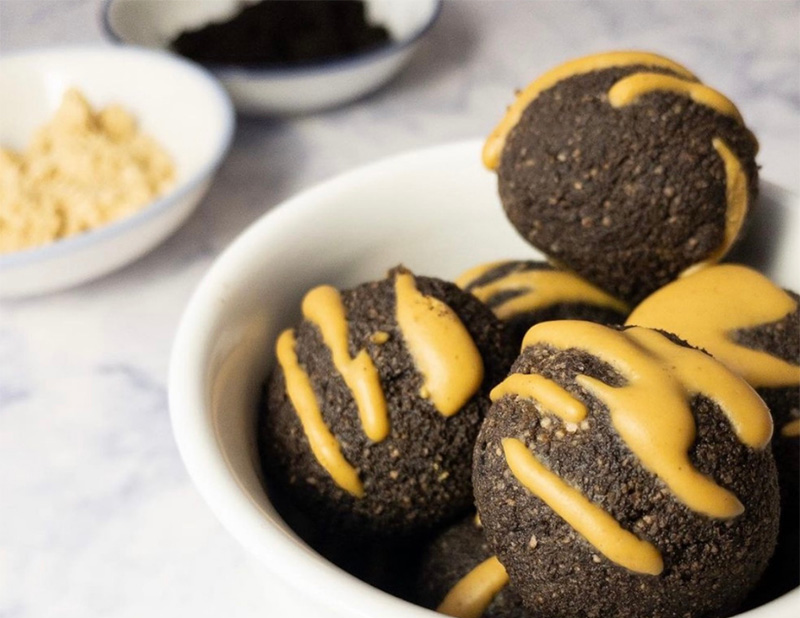 07 Jan

No-Bake Oreo Protein Balls

No-Bake Oreo Protein Balls

Give a try to these Rich protein, yumilicious No-bake Oreo protein balls. These protein balls are made with black Dutch cocoa powder and Drizzled over with nutri-nut making them more delicious!

💥Ingredients:⁠

60g BioX Power Whey Complex (Rocky Road)

40g BioX Power Casein Complex (Chocolate)

½ cup + 2 tbsp (70g) coconut flour

¼ cup (24g) black Dutch cocoa powder

1 tbsp zero-calorie sweetener of choice

½ cup (122g) canned pumpkin

½ cup (113g) unsweetened applesauce

½ cup (120 mL) unsweetened almond milk

3 tbsp Nutri-Nut (flavor of choice)

Directions:

1. In a large mixing bowl, combine the protein powder, coconut flour, black cocoa, and sweetener. Mix the dry ingredients until combined.
2. Add in the pumpkin, applesauce, and almond milk. Continue mixing until all ingredients are mixed thoroughly.
3. Once combined, line a baking sheet or other pan with wax paper.
4. Begin rolling out out the dough into balls (I made 28 balls with each ball being about 20g). Roll balls with hands until all sides are smooth.
5. Place each ball on the wax paper, making sure none of the balls are touching. Then place in the fridge for at least an hour before eating.
6. Once they've been in for an hour, you can also transfer to sealed container. Keep balls stored in the fridge.
7. Drizzle Nutri-Nut over protein balls for the finishing touch!