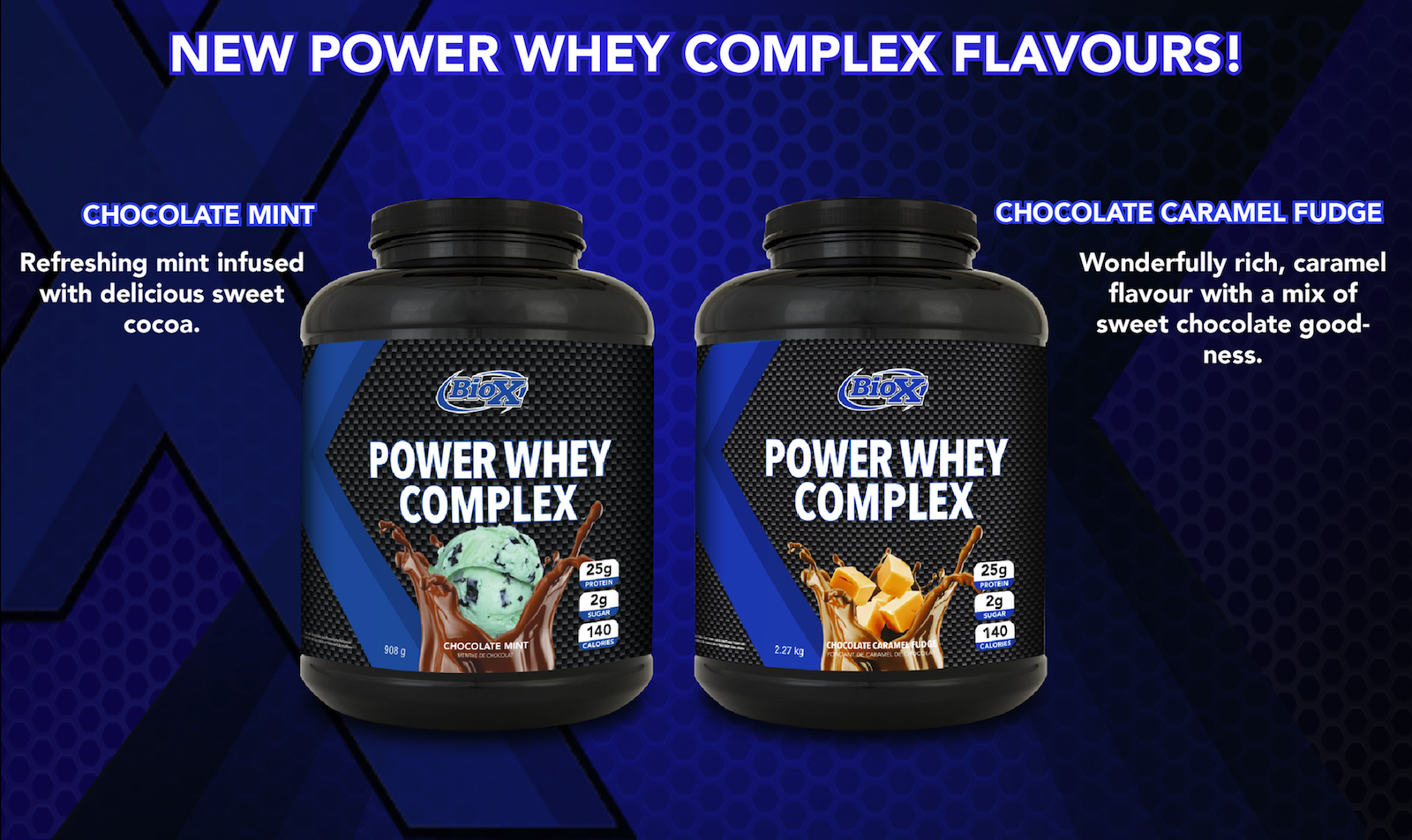 03 Nov

NEW POWER WHEY COMPLEX FLAVOURS!

Introducing two new great tasting flavours to the Power Whey Complex lineup:

Chocolate Mint and Chocolate Caramel Fudge.

Chocolate Mint: the flavours come together to create a swirled gourmet taste that has both refreshing mint infused with delicious sweet cocoa.

Chocolate Caramel Fudge on the other hand,is a  wonderfully rich, caramel flavour with a mix of sweet chocolate goodness.

We believe these flavours are a great addition to our line up and think you will enjoy them.

Don't be shy and be sure to try!