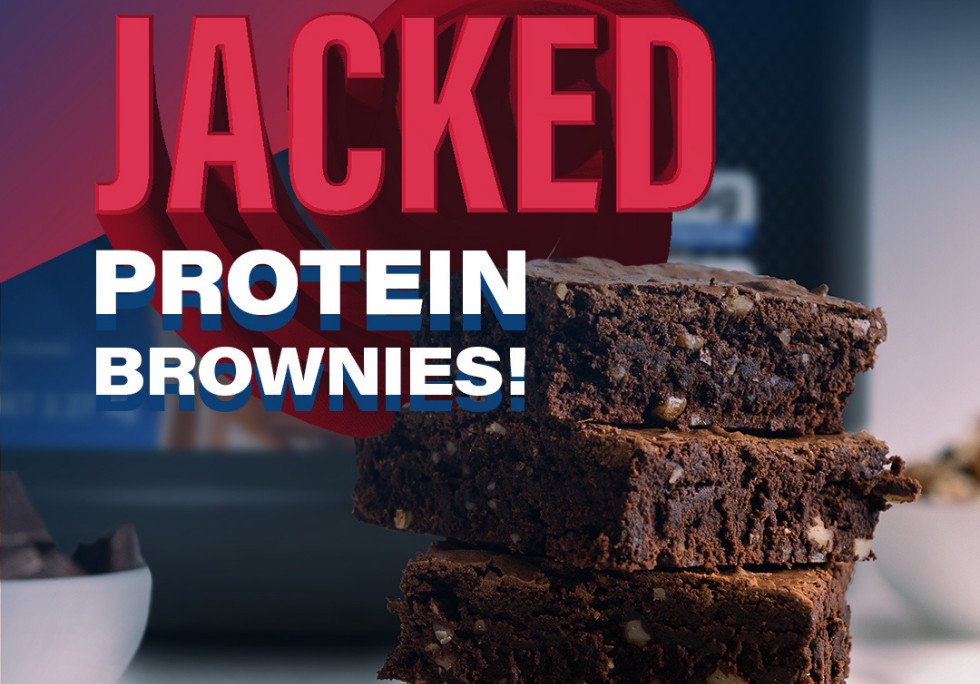 03 Jun

Jacked Protein Brownies

Recipe:
2/3 Cup Almond Flour
1 Scoop Biox Power Whey Isolate (Chocolate flavor)
1 ½ Cups Chocolate chips divided use
½ Cup Coconut oil
2/3 Cup Coconut sugar
2 Eggs
½ Tsp Vanilla extract
cooking spray
Instructions:
Preheat the oven to 350 degrees. Line an 8"x8" square pan with foil and coat with cooking spray.
In a medium bowl, mix together the almond flour and BioX Power Whey Isolate protein powder.
Place 1 cup of the chocolate chips and the coconut oil in a bowl and microwave for 30-second increments until melted. Stir until smooth.
Add the coconut sugar to the chocolate mixture and stir until combined.
Add the eggs and vanilla to the chocolate mixture and stir until smooth.
Fold the almond flour mixture into the chocolate mixture until thoroughly incorporated.
Pour the batter into the prepared pan and sprinkle the remaining ½ cup chocolate chips over the top.
Bake for 25-30 minutes or until a toothpick comes out clean.
Cool, then cut into squares and serve.
Notes
Nutritional facts:
Please keep in mind that the nutritional information of Jacked Protein Brownies is calculated using a nutrition facts calculator. It is a rough estimate and can vary greatly based on the products used.@bioxperformancenutrition
Nutrition
Calories: 274kcal | Carbohydrates: 24g | Protein: 5g | Fat: 18g | Saturated Fat: 11g | Cholesterol: 31mg | Sodium: 49mg | Potassium: 31mg | Fiber: 1g | Sugar: 20g | Vitamin The Bodybuilding Superset That Packs On Serious Upper-Body Muscle hardgainer nutrition: how to eat for maximum muscle growth A: 140IU | Vitamin C: 0.7mg | Calcium: 53mg | Iron: 0.8mg