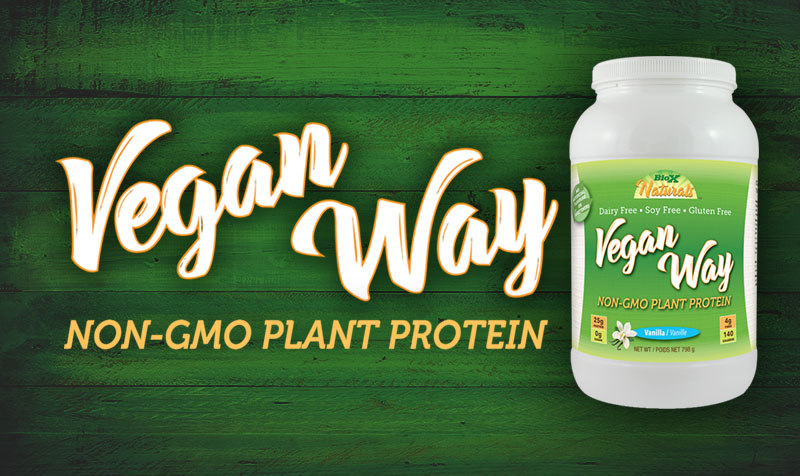 01 Aug

Introducing "Vegan Way" BioX's New Plant Based Protein!

BioX Is Proud To Announce "Vegan Way" Our Brand New Plant Based Protein! 

If there's one product we have gotten requests more than anything it's a plant based protein, and we're happy to say you're prayers have been answered.  "Vegan Way" is easily the best tasting Dairy Free, Soy Free, Gluten Free & Non GMO Plant Based Protein on the market. We brought our particular passion for flavour to this product just as we have with every other protein we've done in the past. It comes in Vanilla and Chocolate to start and will soon be available on our online store. So if you're looking to make a different choice, try going the "Vegan Way".

You can purchase it on our shop here!