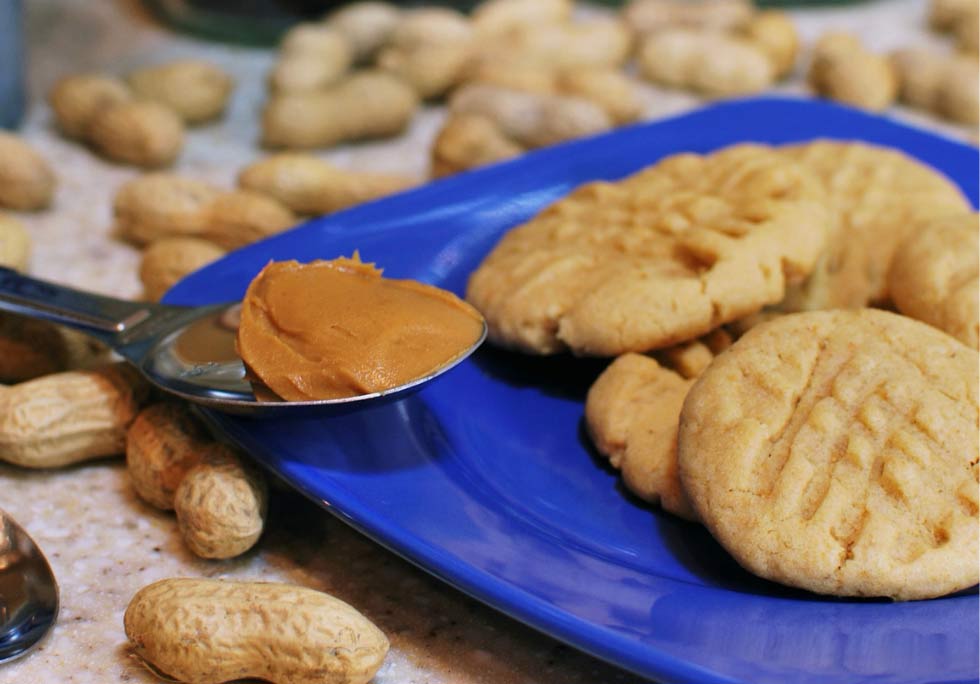 09 Jul

Easy Protein Peanut Butter Cookies

Easy Protein Peanut Butter Cookies Ingredients:

Instructions:
Preheat oven to 350°F.
Place oats and protein powder into a small bowl and stir to combine.
In a separate bowl mix together the peanut butter, applesauce, and honey or maple syrup. Pour the wet peanut butter mixture over the dry mixture and stir well. Combining this mixture will take a little stirring power and it may seem a little crumbly at first. I used my hands to knead the dough near the end and that seems to help. If it's too crumbly, you can add an extra 1-2 Tablespoons of applesauce to moisten it.
Once combined, start forming the dough into one-inch balls.
Place balls on a parchment-lined baking sheet, press the ball down into a cookie shape with a fork and bake for 12 minutes.
Remove from oven, let cool and enjoy. Store any leftovers in a covered airtight container on the counter/in the fridge for immediate consumption or store in the freezer for later.
Notes:
For the protein powder, I recommend measuring by grams instead of by the scoop.
The consistency of the dough may vary based on the brand of protein powder and peanut butter you use. If the dough seems too dry, add more applesauce as the recipe suggests or a splash of milk.
Easy Protein Peanut Butter Cookies Nutritions:
Serving: 1cookie
Calories: 107kcal
Carbohydrates: 9g
Protein: 5g
Fat: 6g
Saturated Fat: 1g
Polyunsaturated Fat: 5g
Sodium: 42mg
Fiber: 2g
Sugar: 2g