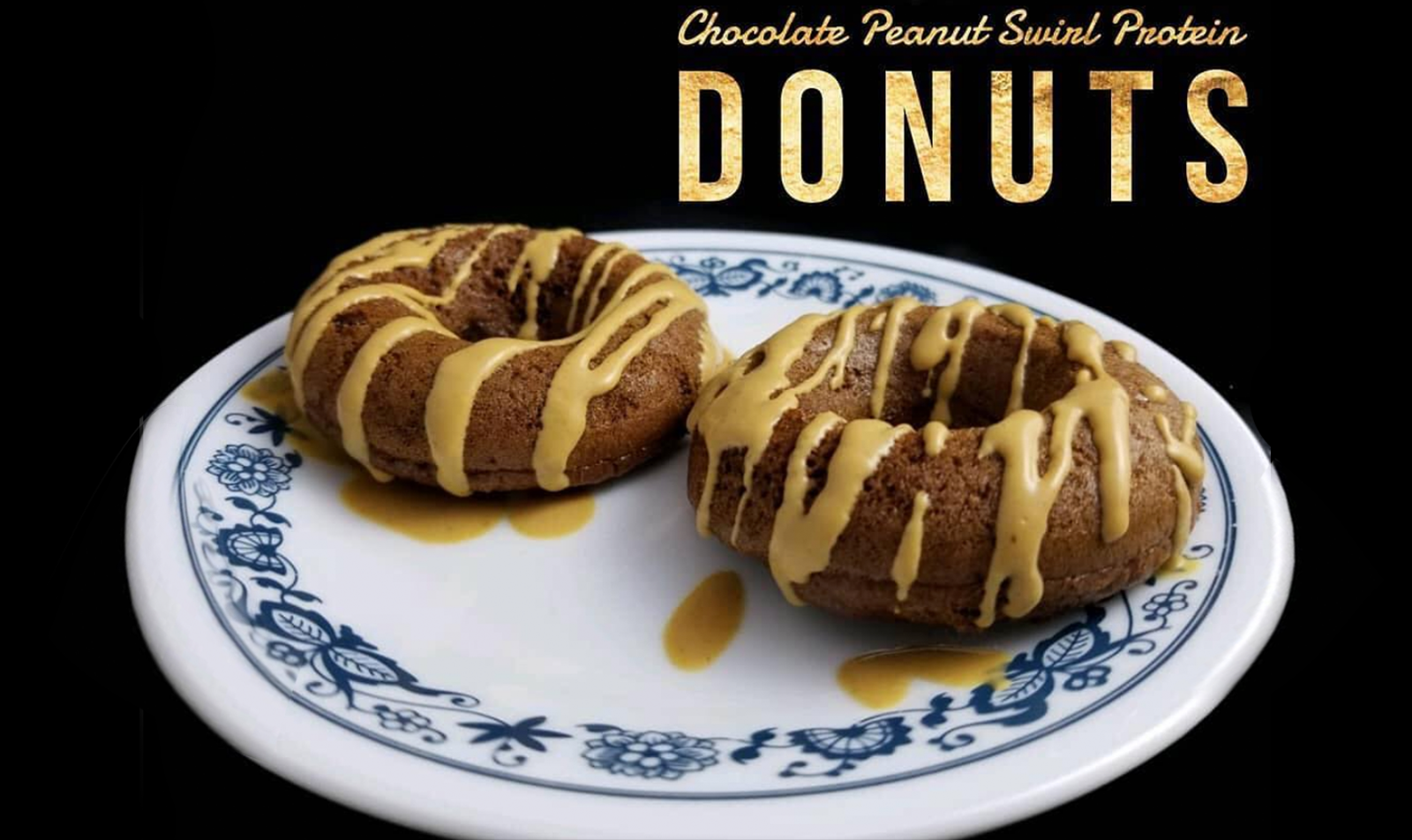 24 Apr

Chocolate Peanut Swirl Protein Doughnuts

Chocolate Peanut Swirl Protein Donuts 

This might be my favourite protein powder by BioX Performance Nutrition ❤ 

Ingredients:

76g Devil's Food Cake Mix (I use Great Value brand from Wal-Mart)

 60g Chocolate Peanut Swirl Protein Powder

 100g Diet Soda (I used Great Value Diet Cola)

Directions:
 Preheat oven to 325F

 Mix ingredients. Spray donut pan with Baking Spray Oil (make sure it is the baking one, it has flour in it, and this is crucial in keeping the batter from sticking).

Bake for 7-9 mins. Makes approx. Nine donuts
Macros Per Donut (Without Topping)
6g PROTEIN / 7.5g CARBS / 1g FAT
Macros Per Donut: (Includes Nutri-Nut Drizzle)
 8g PROTEIN / 10g CARBS / 2g FAT
These Chocolate Peanut Swirl Protein Donuts offer a tasty, delicious health boost. No chocolate bar can beat these mouth-watering donuts. If you are craving these protein donuts, you can prepare them at home following the above recipe. Apart from getting a great taste, you will also get protein and carbs with every bite. Protein is vital for the body as it offers a quick energy supply to the muscles. It eliminates your extra craving for snacking and makes you feel fuller by digesting slowly into the body. Carbs are also important and contribute protein to ensure you are living a healthy life. henever you crave yummy protein donuts, bake them in your home and satisfy your hunger. Perfect for people who want to enjoy something sweet without putting on extra body fat.
I chose to go with chocolate peanut butter doughnuts. It took me some time to choose if I needed chocolate doughnuts and peanut butter frosting or peanut butter doughnuts and chocolate glaze. As may be obvious, I picked to go for the last option and afterward sprinkle the chocolate coat with peanut butter.