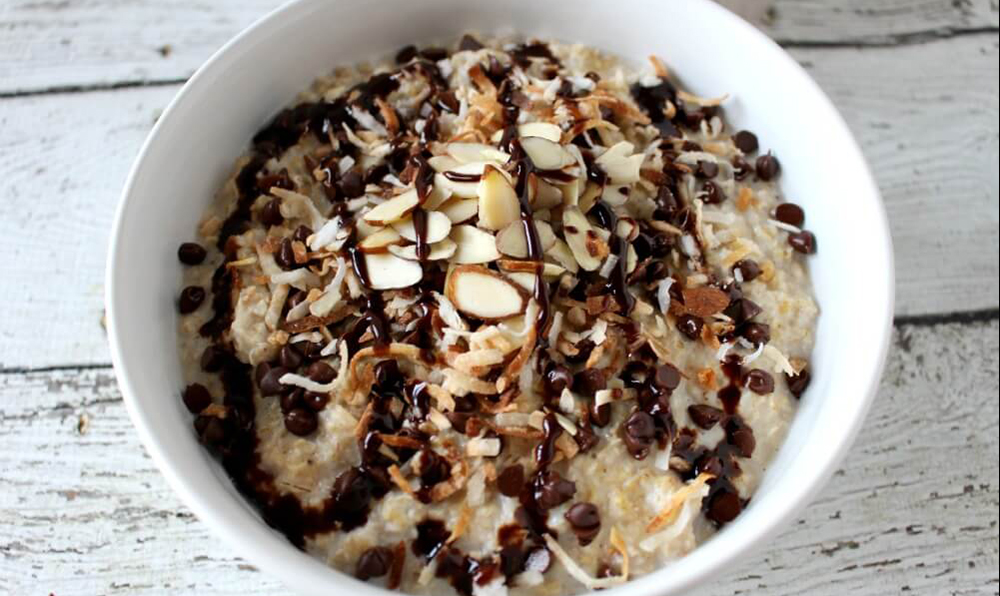 20 Jul

Chocolate Macaroon Oatmeal

I get bored with plain oats in the morning but can't really bring myself to eat anything else so I try to jazz them up. This morning I made Chocolate Macaroon Oatmeal. Yum, right? Simple:

1/3 cup oatmeal – I nuked it
Sprinkle of Krisda (no sugar added) choc chips
sprinkle of reduced fat organic shredded coconut
Scoop of BioX Choc protein
Add a splash of unsweetened chocolate almond milk. Mix, Done!