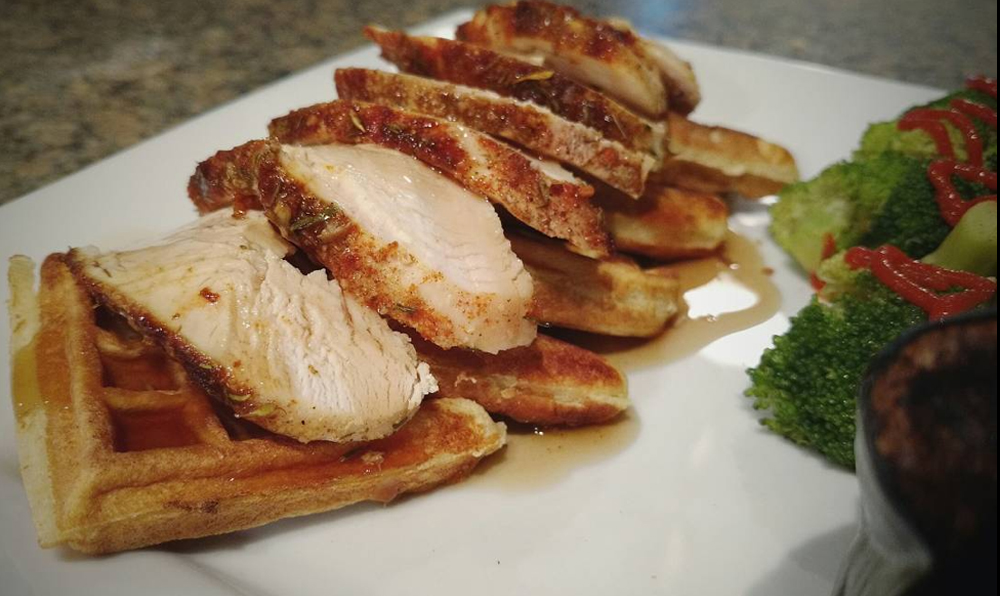 24 Jul

Chicken and Waffles

Chicken and Waffles

Yesterday I was craving chicken and waffles so for dinner last night that is EXACTLY what I made us.

With it, I baked an acorn squash and steamed some vegetables (broccoli for myself and carrots for Lou). I love that when I have a craving for something (even during prep) I've been able to make it fit into my macros for the day. In this case, I kept my protein a bit lower throughout the day to compensate from the extra protein I would get in the waffles.
Recipe for the waffles can be found in @theflexibledietinglifestyle Book of Recipes.
I used the Vanilla Isolate Protein Powder by BIOX in the recipe.
Macros for Protein Waffles:14.4g P/ 20.6g C/ 0.7g F
Calories: 146PRO TIP FROM ZACH:

Toast your waffles after they are finished cooking. This will give them that crispy texture!