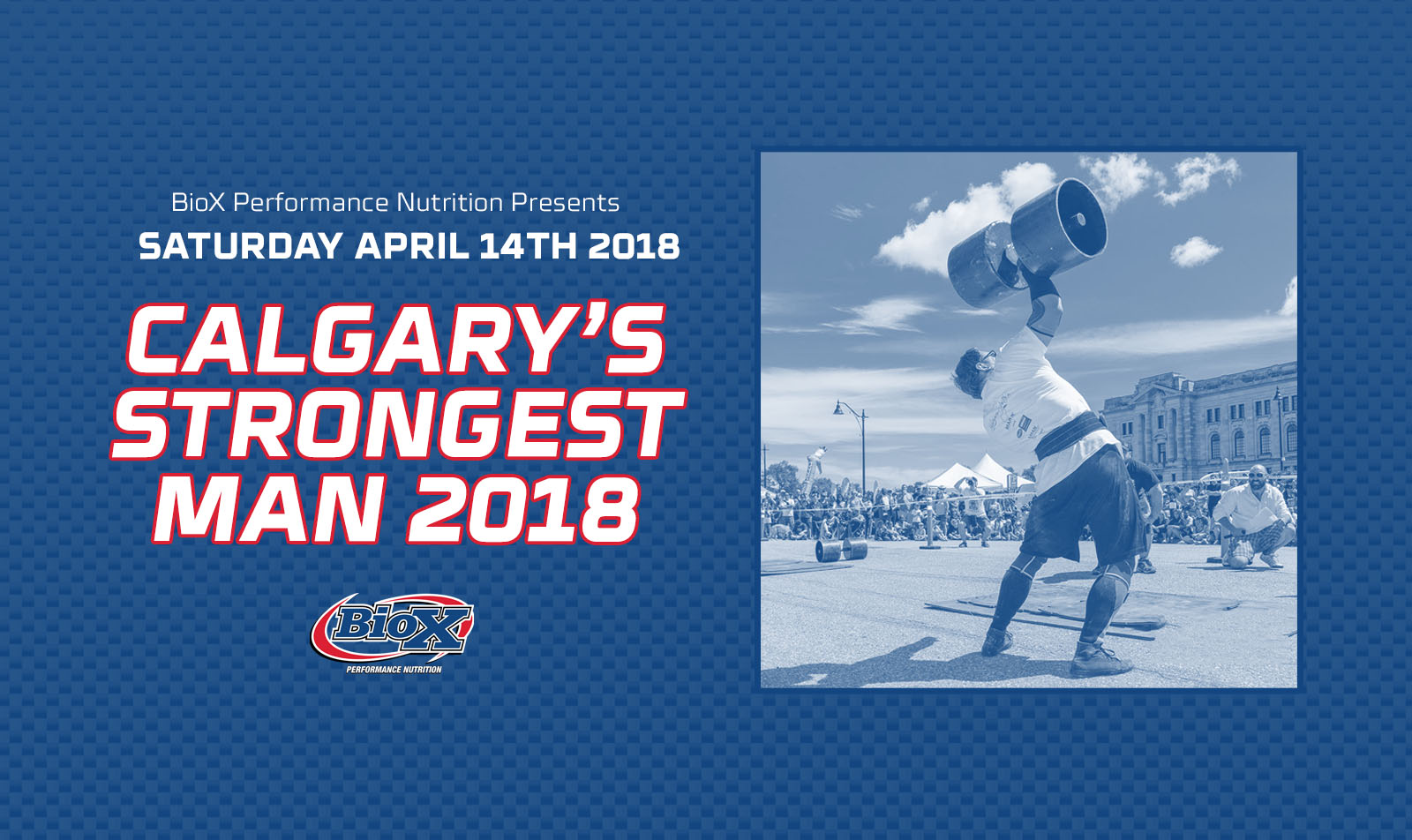 10 Apr

Calgary's Strongest Man 2018 THIS WEEKEND!

BioX Performance Nutrition Presents Calgary's Strongest Man 2018!

This weekend we have the extreme pleasure of being the title sponsor for an amazing new annual competition. We've been working closely with the Strongman community out in Calgary and are excited to help bring you a really great event this weekend. With over 60 competitors in various classes this is sure to be worth checking out. Tickets for friends and family are 100% FREE and can be found HERE.

For more information check out the Facebook Event HERE.

See you all this weekend!