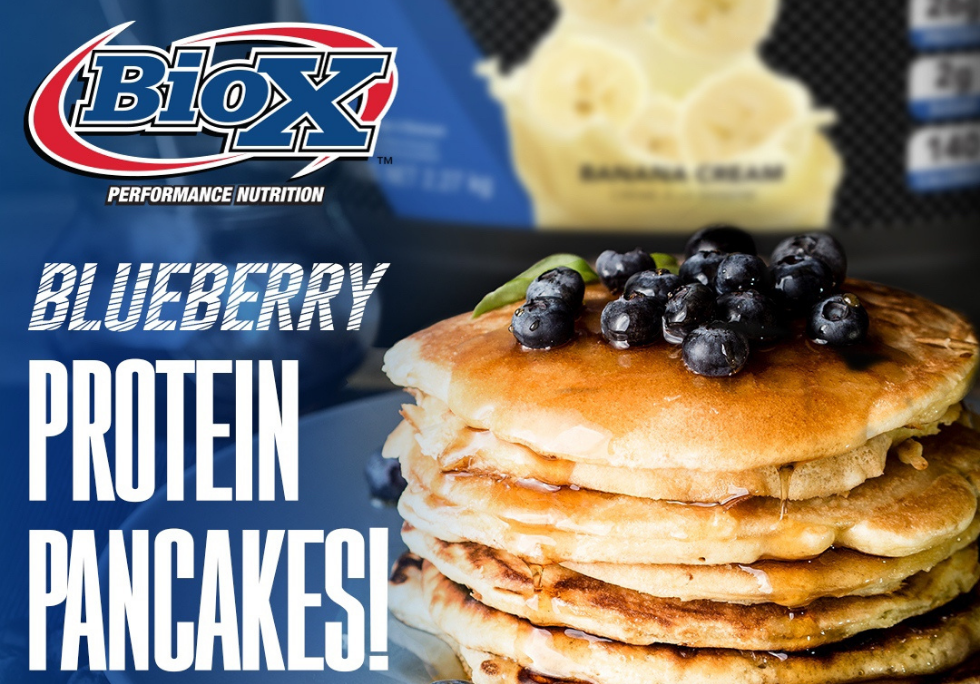 11 Mar

Blueberry Protein Pancakes

Recipe:
1 scoop BioX Power Whey Complex (vanilla or banana cream)⁠⁠
5 large egg whites⁠⁠
1/2 cup rolled oats⁠⁠
1/2 cup fat-free Greek yogurt⁠⁠
1 tsp. baking powder
2 Tbsp. coconut flour⁠⁠
2 tsp. no sugar syrup⁠⁠
1 cup blueberries⁠⁠
Nonstick spray (such as coconut oil)⁠⁠
Method:
Place egg whites in the bowl of electric mixer and whip for 5 minutes.⁠⁠
⁠⁠Stir oats, Greek yogurt, coconut flour, baking powder, protein powder, and no sugar syrup together in a medium bowl until fully combined.⁠⁠
⁠⁠Carefully fold stiff egg whites into oat mixture.⁠⁠
⁠⁠Spray large nonstick skillet with nonstick spray and turn heat to medium low.⁠⁠
⁠⁠When skillet is warm, add ¼ cup of batter for each protein pancake. Place 5-7 blueberries on top.⁠⁠
⁠⁠Let cook for 1 minute. Flip with spatula.⁠⁠
Cook pancake on second side for 90 seconds to 2 minutes, until golden brown and set. Remove from heat and set on plate.⁠⁠
Repeat with remaining batter @bioxperformancenutrition.⁠⁠