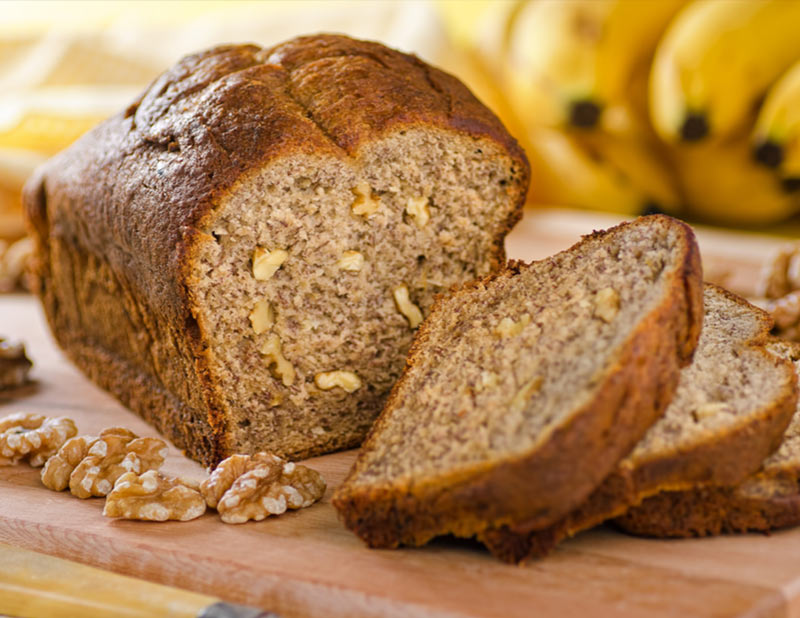 12 Feb

Protein Banana Bread

Recipe:
60g BioX Power Whey Complex
1 and 2/3 cup unbleached flour
3/4 teaspoon baking soda
1/2 teaspoon salt
1/2 cup granulated sugar
1/4 cup butter, softened
2 large eggs
1 cup mashed ripe bananas, about 2-3 large bananas
1/2 cup skim milk
1 tsp vanilla extract
1/2 cup semi-sweet chocolate chip (optional, not included in macros)
Preheat oven to 350 degrees. In a medium size bowl mix together flour, protein powder, baking soda, and salt. In a large bowl, beat sugar and butter ( you can use a handheld mixer at medium speed) until well blended. Add eggs in one at a time, beating well. Add mashed bananas, milk, and vanilla extract and mix until well blended. add dry ingredients to banana mixture. Add batter into a greased loaf pan. Bake for 45-50 minutes or until a toothpick comes out clean from the center. Allow to cool for 10 minutes. Enjoy!
Approx Macros (per serving, recipe makes 8): 259 calories, 7g fat, 37g carbs, 11g protein
To make into muffins grease a muffin pan and fill 3/4 of the way. Cook on 350 degrees for approximately 30 minutes (check after 20 minutes by sticking a toothpick through, should come out clean when done). Approx Macros for muffins (per muffin, recipe makes 12) 190 calories, 7g fat, 24g carbs, 8g protein, 2g fiber
Source: