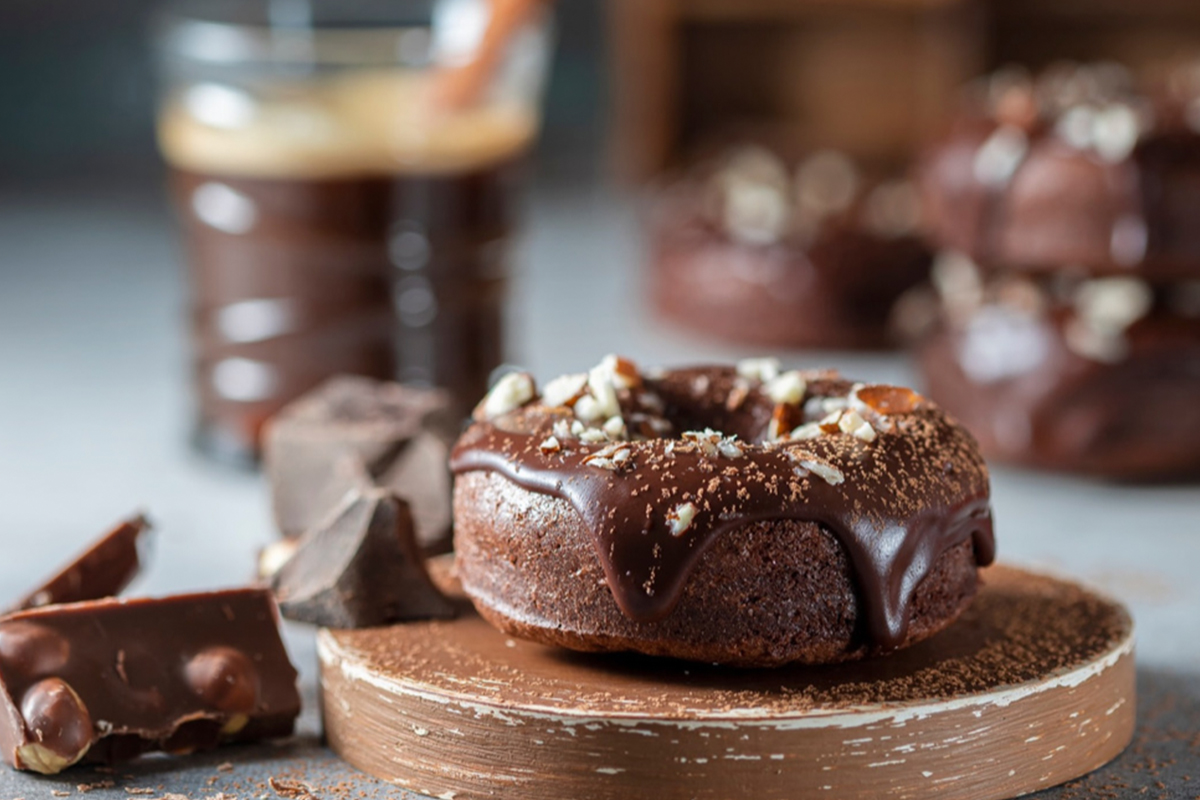 08 Feb

CHOCOLATE PEANUT BUTTER PROTEIN DONUTS

Chocolate Peanut Butter Protein Donuts Ingredients

For Chocolate Glaze:
1/4 cup chocolate chips
1 Tablespoon coconut oil
For the peanut butter Donuts:
Instructions
Preheat oven to 350.
Mix together flour, Power Whey Complex protein powder, Nutri-Nut Powdered Protein Butter, baking soda, and salt.
Next, add in the egg, syrup, almond milk, peanut butter, applesauce, and vanilla. Gently fold together until the batter is formed. Batter will be thick.
Spoon batter into a piping or ziplock bag and remove about a 1/2 inch from the tip. Prepare a donut pan with non-stick spray. Pip donut batter into donut pans.
Bake for 10 minutes.
Heat chocolate chips and coconut oil in the microwave until melted and smooth.
Once donuts are cooled, dip each donut into the chocolate glaze.
Set in fridge for 5-10 minutes for chocolate to set.
Yields:
Calories: 138
Fat: 8g
Carbs: 15g
Protein: 8g